Jess from Scotch & the Fox is one of our students!
1: It's the place for all things French in Chicago!
The Alliance Française de Chicago is the place for all things French in the city! It was established in 1897 and is part of an international network of over 1,100 Alliances and affiliated cultural centers worldwide. It is the second oldest Alliance Française in the U.S. and second largest after the one in New York City.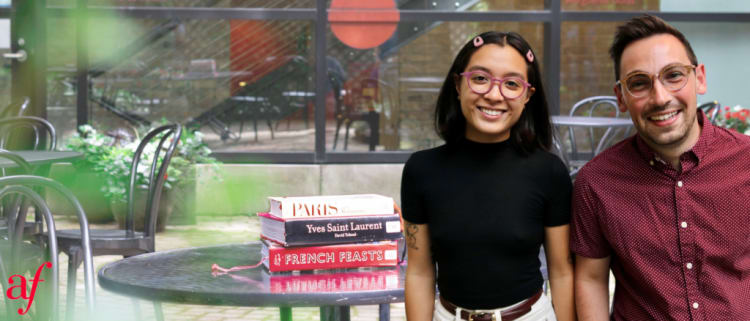 AF Chicago staff & student
2: You can learn in on-site, online, AND hybrid formats!
This fall, we're offering on-site, online, and hybrid classes! Our classes are fun, interactive, and nothing like your high school French course. All our teachers are native or bilingual in French and certified to teach French as a Second Language. Whether you're joining on-site or on Zoom, they'll create a friendly, inspiring environment for you to learn!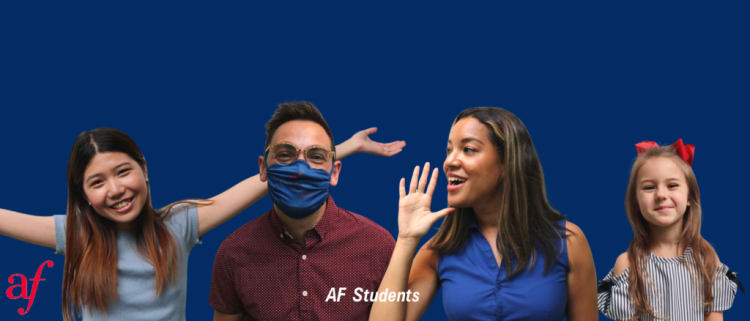 AF Chicago Students!
AF Chicago is the place to meet francophiles from all over the city! The variety of programs we offer – from film series, to wine tastings, & cafés conversation with students from all over the world – allows our students and members to be part of an incredible francophile community in the heart of Chicago. What better way to practice French?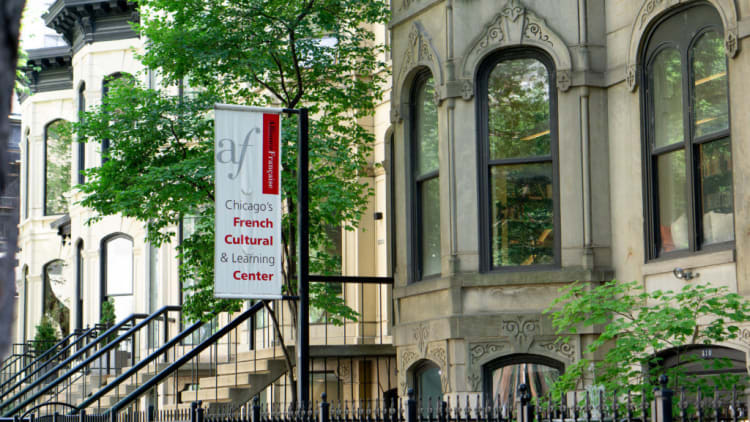 The Alliance Française de Chicago building
4: There's a French class just for you!
Whether you are passionate about all things Québec, understanding current affairs in French, learning French slang, or you're brand new to French or looking for a refresher, we have a class for you!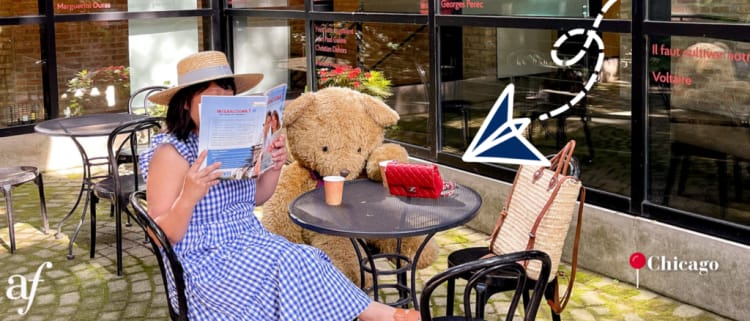 Leyla from Second City Mom is one of our students!
5: You'll have peace of mind about on-site learning!
Your safety and health is our highest priority. Over the past year, we implemented state-of-the-art air filtration technology and a frequent disinfecting schedule to keep everyone safe. If you choose to learn on-site with us this fall, we'll ensure a safe classroom environment and experience for everyone.