Every week, our Librarian Renée will share with you some book recommendations for both children and adults. Recommendations are found at Culturethèque Digital library. Register here for the Alliance Française member benefit. Join today!
Ages 3+
Papoum magazine by Fleurus Presse
Our very youngest will love to learn all about life's adventures—each issue offers games, images, and stories with their favorite heroes. Includes a section for parents. Culturethèque Digital Library
Youth: Teenagers
Animale by Victor Dixen
A young orphan grows up in a strict convent, surrounded by mysteries and unanswered questions about her parents and her past. She must leave in order to find the truth. Winner of the Grand Prix de l'Imaginaire.
Bonjour tristesse by Françoise Sagan (1954)
This bande dessinée is an adaptation of Sagan's beloved novel. Written when the author was only 18, "Hello, Sadness" won the Prix des Critiques within weeks of publication. Set on the French Riviera, the story follows jealous, sophisticated 17-year-old Cécile as she plots to derail her widowed father's impending remarriage. Culturethèque Digital Library
Advanced
L'Education sentimentale by Gustave Flaubert (1869)
Widely considered to be an influential 19th century novel, the story—set during the French Revolution of 1848—follows the romantic adventures of a young man of his time. The book was a hit with George Sand and Emile Zola, but Henry James was not a fan. Find out what all the buzz is about!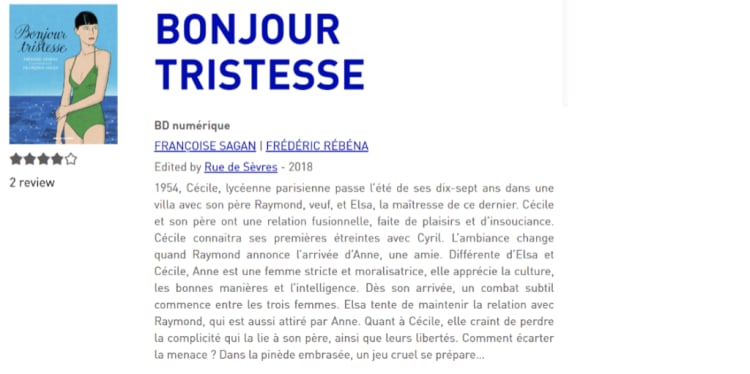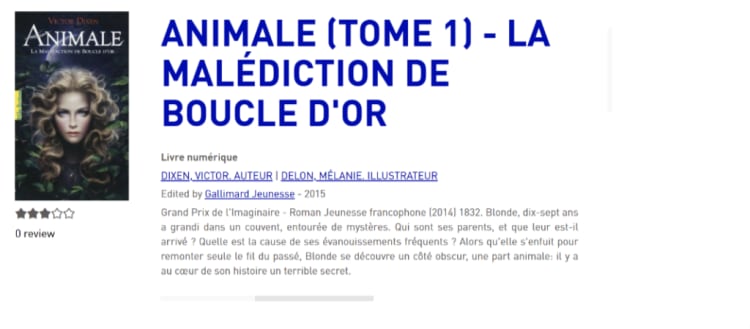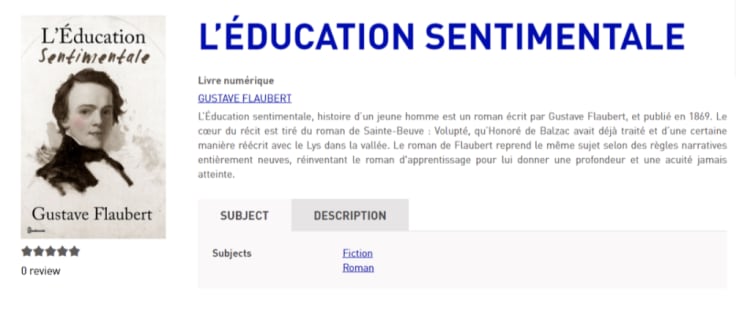 We hope you'll enjoy la lecture of these books, stay tuned for more recommendations next week!