Every week, our Librarian Renée will share with you some book recommendations for both children and adults. Recommendations are found at Culturethèque Digital library. Register here for the Alliance Française member benefit. Join today!
Ages 3+
Zen ai marre by Didier Jean, et Zad
Who is that knocking at the door on such a rainy day? Guess together A Word-play vocabulary lessons are part of the fun in this imaginative circus world. Enjoy the colorful characters, beautiful language, and mesmerizing illustrations. Culturethèque Digital Library. Storyplyr audiobook.
Ages 10 – 13
Mon Quotidien - magazine
This daily magazine covers the news in many domains: the economy, health, education, politics, and more! Skim very short, readable articles to quickly be in the know. (15 / month limit) Culturethèque Digital Library.
Le marché noir by Michèle Barrière (2018)
In Nazis-occupied Paris of 1942, Adrien Savoisy struggles to procure food for his family and a few close friends. Things become very complicated when he finds himself the object of blackmail—putting everyone's lives at risk. How will he react? A gripping tale by a highly-readable author. Culturethèque Digital Library.
Advanced
Cyrano de Bergerac by Edmond Rostand (1897)
This world-famous play is a broad fictionalization of life of Cyrano de Bergerac (1619 – 1655) who was a novelist, playwright, and duelist. The plot follows the cadet who—though remarkably talented—struggles to overcome self-doubt about his obnoxiously large nose. He longs to express his affection for his love-interest, a distant cousin. Written in verse and rhyming couplets. Culturetheque Digital Library.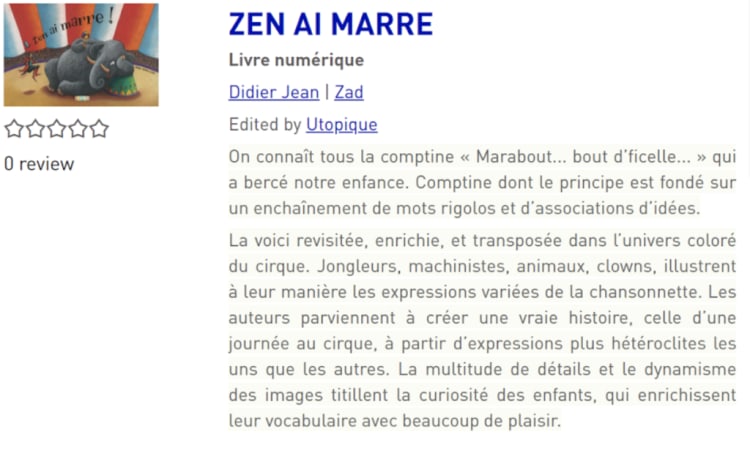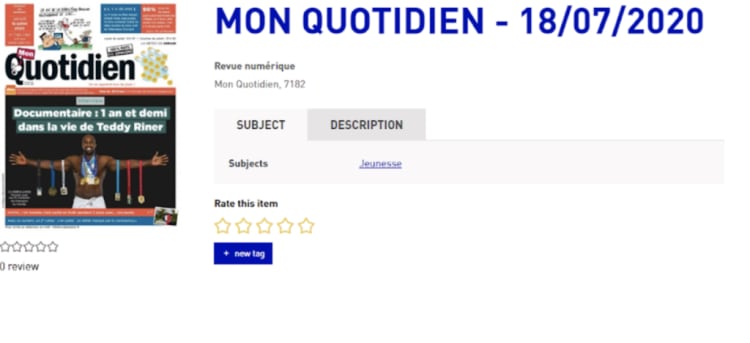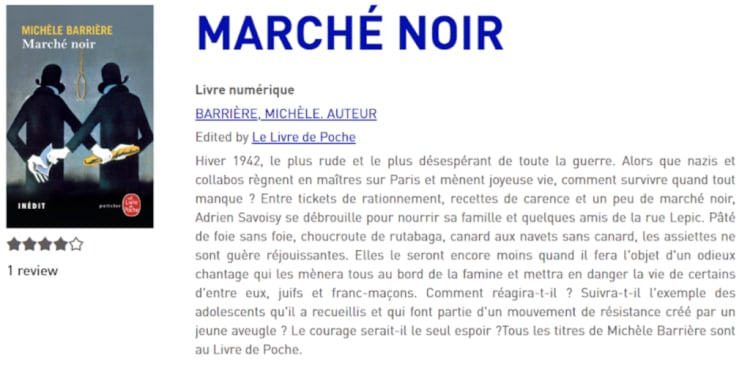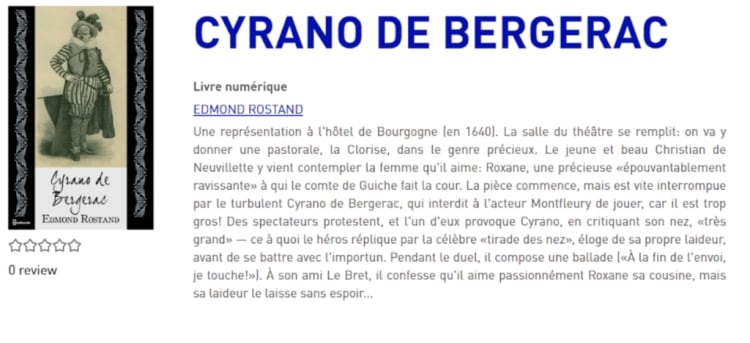 We hope you'll enjoy la lecture of these books, stay tuned for more recommendations next week!