Every week, our Librarian Renée will share with you some book recommendations for both children and adults. Recommendations are found at Culturethèque Digital library. Register here for the Alliance Française member benefit. Join today!
Ages 3+
Avant Moi by Emmanuelle Houssais
Who is that knocking at the door on such a rainy day? Guess together A wondrous story that starts with the creation of the universe and our planet Earth–from the Big Bang to the eventual appearance of diverse plants and animals–culminating with the birth of a new baby! Culturethèque Digital Library. Storyplyr audiobook.
Ages 7+
Les Habits Neufs de L'Empereur by Hans Christian Andersen
A young child is the only one who is willing to reveal an embarrassing truth to the emperor! This classic tale still resonates today. Culturethèque Digital Library. Storyplyr audiobook.
La Gloire de mon père / Le Château de ma mère by Marcel Pagnol (1957)
My Father's Glory, followed by My Mother's Castle, are autobiographical novels—part of a four-volume series by the author. Set in bucolic Provence, the many plot twists will keep you wondering about what will happen next. The 1990 films by Yves Robert are based in part on these works. Culturethèque Digital Library.
Advanced
Les Fleurs du Mal by Baudelaire (1857)
A collection by the founder of Modern French poetry—set in a twisted urban landscape, it is darkly spiritual and not a light read. If you are feeling up to it, delve into the work that set the stage for Rimbaud and Mallarmé.  Culturethèque Digital Library.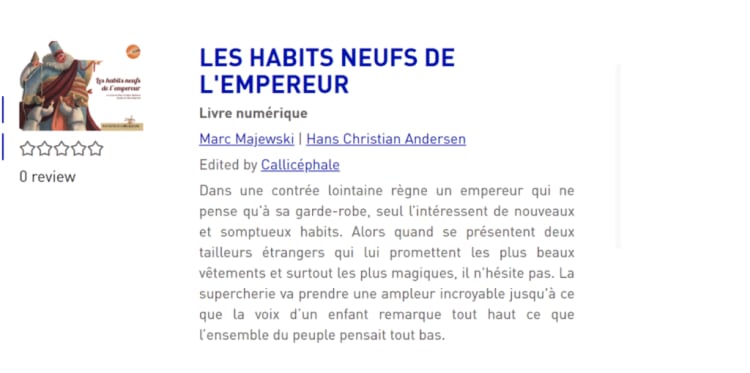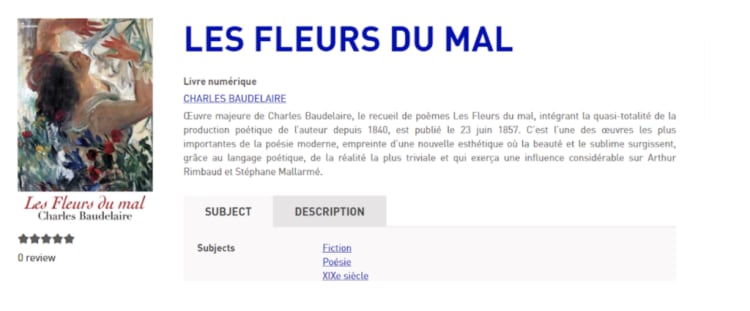 We hope you'll enjoy la lecture of these books, stay tuned for more recommendations next week!